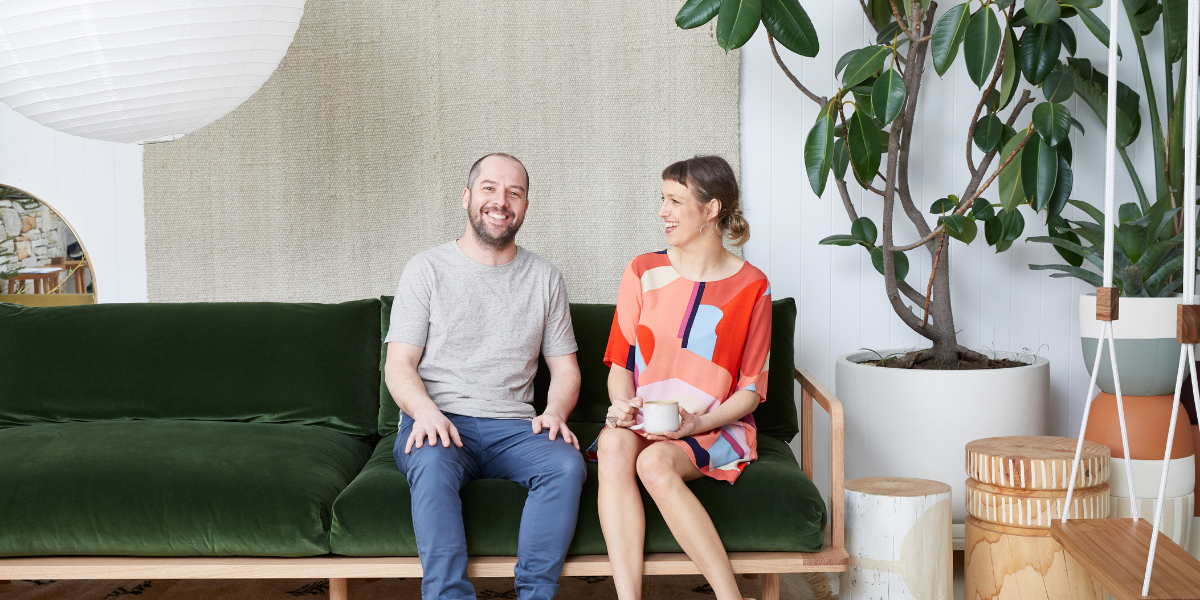 Rewind to 2002 when chai was a rarity on a café menu, when its place was hidden in the
cluttered shelves of independent health food stores or at alternative festivals and markets. As a non-coffee drinker, a chai addict and café enthusiast, I had an urge to fill this gap if for nothing more than my own personal benefit. I wanted to create a product that was cafe friendly and contemporary, so I dreamed up a fresh chai concept that paid homage to the traditional masala chai that originated in India.


With my mortar and pestle in hand and my collection of spices, I got to work in my best
friend's kitchen. Call it luck or divine intervention, but the first attempt created in that kitchen is the same recipe still used in today's signature cup of Calmer Chai. Indian spices were added to the black tea along with freshly grated ginger root and local honey, to preserve and lock in the goodness. It was then that the first wet/fresh chai was born.
When hitting up my local cafes with my blend in tow, I was met with a few confused looks and furrowed brows, but once hit with the alluring aroma, interest was piqued. It wasn't too long before my fresh chai began making its way onto the menus of my favourite Melbourne cafes and beyond. The rest as they say, is history.

Founder & Director - Caitlin West
Throughout the years, Calmer Sutra Tea's journey has been rich and eventful with each year bringing new opportunities and projects. In 2008 business partner Matt Clarke joined the CST team. He is the friendly face and voice you will often be met with when getting in touch with us or receiving a delivery. A bit of a jack of all trades to compliment and balance what was already built.

Over time, CST's product offering has evolved to include one of a kind products like our velvety 'Super Spiced Cacao' and our zingy 'Ginger Pear and Lime Tonic' to a diverse range of organic, fairly sourced teas and tisanes.
Along the way we have been fortunate enough to build incredible and enduring relationships with people in the community and throughout the hospitality and wellness industries. This has led to exciting collaborations such as our Golden Chai- the spirited lovechild of Golden Grind and Calmer Sutra Tea. As well as a deliciously delicate biscuit we created alongside Dench Bakers in Melbourne's inner north.


This lifelong passionate journey continues to grow while bringing peace and calm to the daily ritual of many loyal sippers, Australia wide.

Our values
Handcrafted small batch products.


Commitment to batch testing to maintain product quality and consistency.
100% Australian made.
Commitment to quality ingredients.
Maintain sustainable practices throughout our business, from recyclable office supplies to recyclable packaging. We continue to improve our methods with sustainability at the forefront of our decision making.


A skilled and passionate team dedicated to creating quality and unique products for the always evolving food, beverage and wellness industries.


Connected to our humble beginnings and goals, we enjoy supplying and supporting many other wonderful small businesses with similar values to our own.
Calmer Sutra Tea respects and pays tribute to the traditional Indian roots of masala chai. We have carefully crafted our contemporary style chai using different techniques from the West.

We feel it is important to express our gratitude and respect for Aboriginal and Torres Strait Islander people. We honour Elders past present and emerging and understand sovereignty was never ceded. We acknowledge the Traditional Owners of the land where we work and live, the Boon Wurrung & Wurundjeri people of the Kulin Nation. We stand in solidarity and celebrate the stories, culture and traditions of all Aboriginal and Torres Strait Islander peoples.


Shop now